Stanford University
Stanford functions on behalf of all of the universities within the Consortium during the patent process. Non-human primates are also available for behavioral, anatomical, pre-clinical and genetic studies.
Department of Psychiatry and Behavioral Sciences
The Stanford University Department of Psychiatry and Behavioral Sciences, a center for the advancement of psychiatric practice, research and education, has three goals: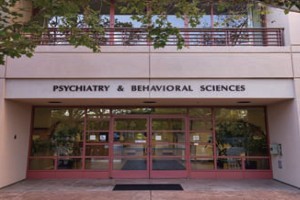 To advance the understanding of the etiologies of psychiatric or sleep disorders and to lay the foundation for new treatment development.
To develop innovative treatments and to deliver comprehensive services on a continuum of care to patients in a high quality efficient and compassionate manner.
To train medical students, residents and clinical and research fellows in the science and practice of psychiatry and sleep medicine.
The Department consists of 65 faculty whose areas of interest span from preclinical molecular research through psychosocial interventions. The Department has active investigation and clinical programs in the major behavioral disorders — mood disorders, psychotic disorders, sleep disorders, autism, eating disorders, and anxiety disorders.
Visit the Department of Psychiatry and Behavioral Sciences website »
The Stanford Mood Disorders Program
The Stanford Mood Disorders Program includes 35 faculty from 9 university departments and has strong programs in: basic, translational and clinical research; innovative clinical care; and education and training. The clinical program in mood disorders includes specialty ambulatory clinics for bipolar and depressive disorders in adults and children; an adult inpatient service at the Stanford University Hospital (SUH); a psychiatric brain stimulation service at SUH (electroconvulsive therapy, rapid transmagnetic stimulation, etc.), and a bipolar inpatient and outpatient program at the Palo Alto VA Medical Center.
Learn more about the Stanford Mood Disorders Center and Research Program »